Counsellor in Paris – English speaking therapy
We all face concerns and difficulties in our emotional lives that can impact on our work, relationships and wellbeing. It can be difficult to know where to go to find the right helping hand to support you.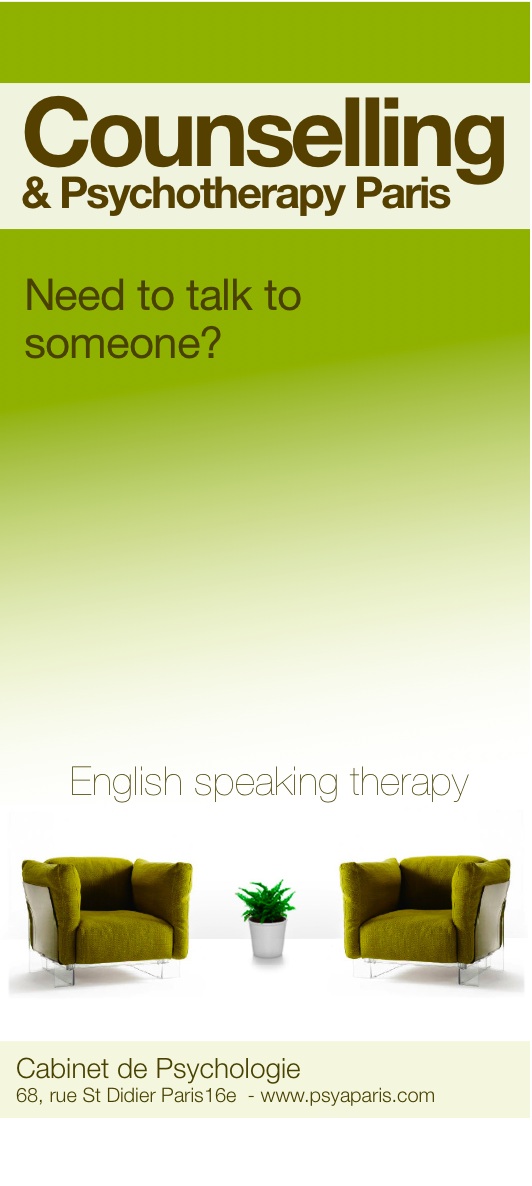 WHAT IS COUNSELLING? –
Counselling provides a safe and supportive environment to explore problems you may be experiencing. A counsellor is someone who is trained to listen patiently and provide you with the support to work on the problems you face, facilitating positive change. It is a way of enabling choice; it is not about forcing you to take a particular course of action.
– WHAT ISSUES ARE SUITED TO COUNSELLING? –
A broad range of situations can bring someone to the counselling room.
– Stress, anxiety, depression
– Relationship, family, marriage counselling (click on the link for more info)
– Bereavement, loss, separation
– Anger management, addictions
– Low self confidence and self esteem
– Work and career issues, life choices
– YOUR COUNSELLOR –
Ghislain Rubio de Teran, post-graduate diploma in counselling from University of East London. Diploma accredited by the British Association for Counselling and Psychotherapy (BACP).
For more information click here….