Welcome,
I imagine that you are reading this because you, or someone you know, needs help understanding or coping with difficult times. Under the circumstances, I know that choosing a therapist can be a real source of anxiety. The most important thing, I believe, is that you meet with someone who you can get on with and trust.
I hope that this webpage will give you some sense of me as a person, as well as clear information about my approach and my training. I have 5 years experience based in London and more than 10 years in Paris, you will find details of my qualifications later on this page. I am currently an accredited service provider for International SOS (worldwide healthcare services) and Tricare (the US health care program for uniformed service members and their families worldwide).
Issues
A broad range of situations can bring someone to the counselling room. Sometimes a visit can be linked to recent events or sometimes an established preoccupation. This is an indicative list of the themes I have experienced during sessions:
Stress, anxiety
Depression
Bereavement, loss, separation
Anger management
Addictions
Identity ans sexuality issues
Sleep problems
Obsessive compulsive disorders  (OCD), panic disorder, phobias
Low self confidence and self esteem
Self Development,  personnel growth
Meaning of life, life choices
First Session
After initial contact by e-mail or phone we can fix an appointment. The first session is an opportunity for us to meet and talk about what brings you to counselling. It will be a space for you to ask any questions you may have about the counselling process. At the end of this session we should have an indication whether we want to continue with further sessions, although you may want to think it over for a few days.
Once the decision is made to continue we will establish an agreement that we both feel comfortable with. This will make clear the confidential nature of the sessions.
Each session last 50 minutes.
English Speaking Therapy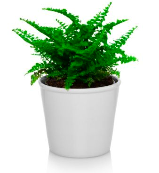 Trained in London, my approach is integrative. Which means that it combines methods from different schools of psychology.
In my opinion the strength of this model is that it adapts itself to the individual without imposing any dogma. The counselling room becomes an open and safe space for dialogue and cooperation, allowing the exploration of the past and present as well as potential in the future.
My practice is predominantly influenced  by  the following models of psychotherapy : humanistic, person centered, existential, transpersonal and gestalt.
I work with adults and teenagers in French and English
LGBTQ+ friendly.
Qualifications and Ethics
I hold a postgraduate diploma in counselling (PGdip) from University of East London (UEL). Diploma accredited by the British Association for Counselling and Psychotherapy (BACP) and a Gestalt therapist diploma from Ecole Parisienne de Gestalt-Thérapie.
In addition I hold the European Certificate of Psychotherapy established by the European Association for Psychotherapy (EAP).
I adhere to the ethical framework for good practice as set out by the BACP.
I receive regular supervision from another accredited professional and follow every year various personal and professional development trainings.
If you decide I am not the right person for you then the 'Info' page has links to on-line directory of  counsellors and psychotherapists in Paris. In the meantime, I hope things go as well as can be for you.
Experience 
THE STRESS PROJECT Mental health organisation (London)
PET Counselling services (London)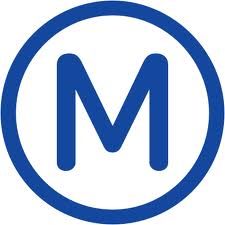 Métro : line 5, 8, 9 and 11
Email: info@psyaparis.com,